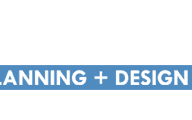 WHO WE ARE :: KPD Staff

Alison Kendall, LEED AP BD+C, AICP, Principal Architect
Alison Kendall, LEED AP BD+C, AICP, Principal Architect, has over 25 years of experience in sustainable urban design and planning. She has worked in both public and private sectors on architecture, land use, transportation, housing affordability, open space and other planning and design issues tied to livability and sustainability. Ms. Kendall's experience in managing design and development review and complex redevelopment projects for public planning departments enhances our work with public agency clients, for whom we design successful community participation and implementation programs as well as clearly-written and well-illustrated urban design plans.
Alison Kendall is a member of the Association of Pedestrian and Bicycle Professionals, a National Safe Routes to School Trainer, and a speaker on Complete Streets and active transportation at numerous local, state and national planning conferences. She has managed preparation of bicycle master plans, campus master plans, school facility master plans, major redevelopment plans and downtown revitalization plans, all including integrated land use and transportation planning. Ms. Kendall is a League Cycling Instructor with the League of American Bicyclists and serves on the Board of Sustainable Streets, a non-profit committed to promoting complete streets and active transportation in Los Angeles County.
Alison Kendall is a licensed Architect in the State of California and is a LEED Accredited Professional with a Building and Design Specialty who has advised the US Green Building Council on Pedestrian Access Quality and green building education. She is also a Green Point Rater Advisor for Existing Homes and a Certified Green Building Professional with Build It Green, a California non-profit which promotes sustainable building and design practices. Ms. Kendall has taught Sustainable Design to engineers and architects in France at the Ecole Superieure d'Architecture de Montpellier and the Institut Universitaire de Technologie. She has designed and managed construction for green major renovation projects in Northern and Southern California. Ms. Kendall earned Masters degrees in Architecture and City Planning from the UC Berkeley Joint Program in Urban Design, where she taught energy efficient building design and site planning.
Roxana Vera, Associate Planner, Certified Green Building Professional
Roxana Vera, Associate Planner, manages community outreach and production for planning and design projects at Kendall Planning + Design. She has worked as a designer with Eric Lloyd Wright, and as a planner with PCR Services Corp of Santa Monica. She has also taught and managed programming for the LA Chapter of the US Green Building Council. She completed a Transportation Demand Management study for Cal Poly Pomona. She also prepared a conceptual/vision plan for several CRA-LA properties in the Watts area that helped educate community residents and gain their participation in discussions related to potential future development opportunities. Roxana has a Masters in Urban and Regional Planning from Cal Poly Pomona, a BA in Sociology from UCLA, and an Associate Degree in Architecture from El Camino College.

Roxana has a wide range of experience in working closely with communities, including community groups in disadvantaged neighborhoods. She provides meeting facilitation, simultaneous and written translation services in both Spanish and English. She prepares planning documents and design graphics and assists in managing KPD's current projects, including Safe Routes to School programs, pedestrian and bicycle master planning, green design and energy efficiency programs.
Mark Simpson, LCI, Associate Planner
Mark Simpson was a founding principal of BICI Planning + Design, a multidisciplinary bicycle planning, design and policy consulting firm in New York City. He joined Kendall Planning + Design with his move to Los Angeles in 2011. He is adept at using social media and web-based planning tools to maximize public participation and input in the planning process. Mark is also skilled in GIS analysis and computer aided design tools. As principal of BICI, Mark prepared bicycle plans and parking designs for other campuses including Princeton University, New York University, and Virginia Commonwealth University. In the public realm, Mark was on the planning team for a bicycle master plan of Westminster, Colorado, a city of 100,000+ located near Denver. Mark assists KPD clients in identifying, conceptualizing and implementing best practices in sustainable design and planning, complete streets and bicycle and pedestrian planning. He is currently overseeing the development of the USC Campus Bicycle Plan. Mark has a BA in Politics and Spanish from New York University. He is a League Cycling Instructor with the League of American Bicyclists and has worked on numerous bicycle advocacy and non-profit projects. In his free time, Mark enjoys mountain biking and exploring the unfamiliar urban landscape of Los Angeles.