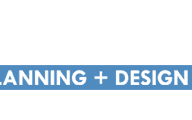 OUR SERVICES
Community Participation

Community participation is a key portion of virtually any planning project. Kendall Planning + Design offers extensive public facilitation experience including public workshops, stakeholder outreach, facilitating public meetings and design charrettes and planning for newsletters or other modes of community outreach. We have presented complex planning issues to audiences as diverse as Subcommittees of the U.S. Congress, County Boards of Supervisors, Councils and Planning Commissions and neighborhood, business and environmental interest groups.

Sustainable Design

Kendall Planning + Design has a longstanding commitment to preserving the livability of California cities through sustainable development, efficient land use patterns and better transit service. We have participated in EIR/EIS review under CEQA and NEPA related to historic resources, transportation, toxics remediation and other complex environmental issues. From green community centers, to developing neighborhood walkability, to developing sustainable plans for schools, communities and major public parks we offer knowledge of environmentally-responsible planning and design techniques at all scales. Our staff includes LEED Accredited Professionals, Certified Green Building Professionals, and Certified Sustainable Landscape Professionals, and we belong to the US Green Building Council and participate in the ongoing development of Green building and planning standards.

Urban Design

Kendall Planning + Design has prepared design guidelines, specific plans and design review processes for cities throughout California. These projects have successfully dealt with complex issues including housing, transportation, open space, historic downtowns, and streetscape design, in cities including San Francisco, Palo Alto, Mountain View, Santa Monica and Glendale.

Planning + Project Management

Kendall Planning + Design specializes in the preparation of planning documents including zoning ordinances, development prototypes, design guidelines and specific plans for California cities. We have successfully managed numerous high-profile projects, coordinating with a wide range of local and regional planning agencies as well as community and business groups. Our personalized, hands-on approach helps clients to navigate complex processes in order to realize effective small- and large-scale planning projects.