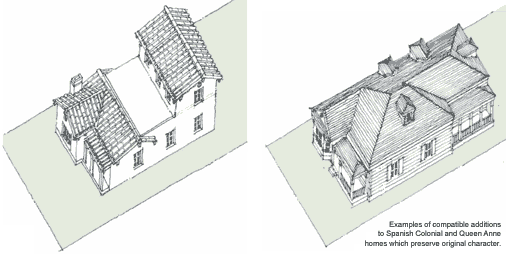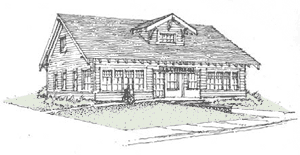 CITY OF CAMPBELL, CA Guidelines for Historic Downtown
Project: Design Guidelines for Historic Buildings + Downtown
Scale: Downtown
Date: Spring 2002 - December 2002
Client: Sharon Fierro, Community Development Director
Role: Principal-in-Charge, FTB Urban Design
The City of Campbell hired Alison Kendall, Principal at Freedman Tung and Bottomley, to develop Design Guidelines for Historic Buildings and the Downtown Neighborhood. The guidelines address new construction, additions to historic buildings. Illustrations represent the range of architectural styles found in Campbell, originally an agricultural area, which retains its small-town charm within Silicon Valley.
Guidelines for new construction identify existing patterns which should be continued in newer construction, while guidelines for additions interpret the Secretary of Interior's standards for Rehabilitation of Historic Buildings for typical building types and structures within the City.
The Guidelines provided essential updates to City materials for project applicants and architects, integrating new legislation and interpretations on Historic Preservation and the California Environmental Quality Act (CEQA) as well as the City's local Historic Preservation Board and Site and Architectural Review Committee process.